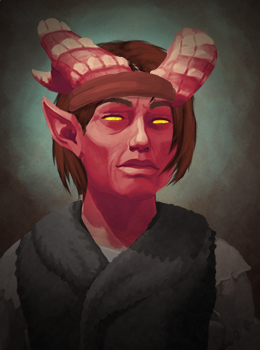 They wear a neat green cloak around their shoulders.
Ideal: They dream of singing in front of thousands.
Flaw: They seek out dangerous situations.
Bond: They are considered a pillar of the community.
"And they were never heard from again..."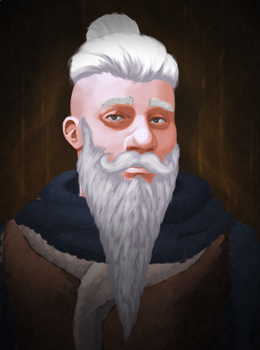 Ideal: All that matters is a profitable shop.
Flaw: They covet the prosperity of a rival town.
Bond: They swore to learn the great songs of different cultures.
"You tottering unchin-snouted moldwarp!"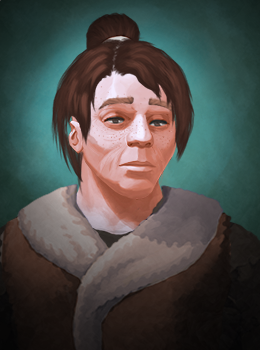 Ideal: They seek the answer to why the gods allow bad things to happen to good people.
Flaw: Magic is unnatural as are all those who practice it!
Bond: They hunt in the darkest depths to provide for their community.
"I had a staff like that once..."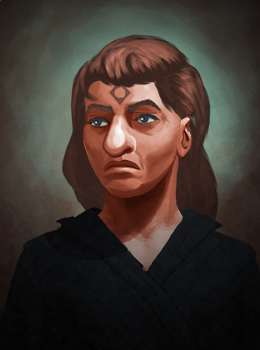 They wear a pair of farmer's boots.
Ideal: Everyone deserves a chance at life.
Flaw: They refuse to stop working, even at a detriment to their health.
Bond: They swore to defend a temple from evil.
"Excuse me, I just need to go return this old book."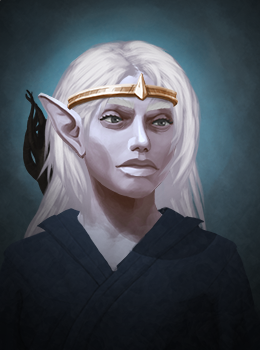 Ideal: They are drawn to follow strong leaders.
Flaw: They burp loudly during inopportune moments.
Bond: A neighbor protected them in their time of need.
"It's been ages since we danced."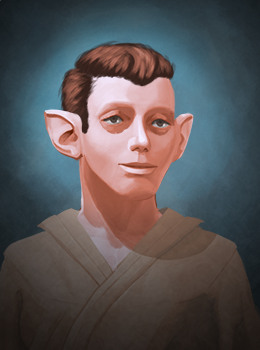 They have a mysterious quality to their voice.
Ideal: They would do anything for a chance to meet with a famous artist.
Flaw: They easily forget important details.
Bond: They secretly wish to marry an old flame.
"Let's get a fire started before it gets too dark outside."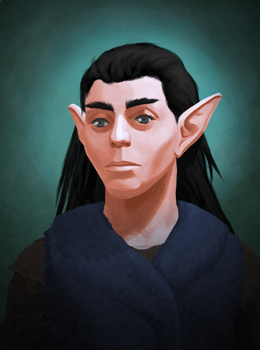 They have a melodious voice.
Ideal: All that matters is a loving family.
Flaw: They always haggle.
Bond: They abandoned their faith to rescue a friend.
"What's your opinion on the current illithid crisis?"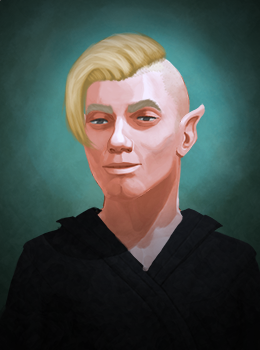 They wear a bandolier of daggers across their chest.
Ideal: Criminals deserve death.
Flaw: They have a bias against city guards.
Bond: They swore to sail around the world.
"I heard the prince is getting married."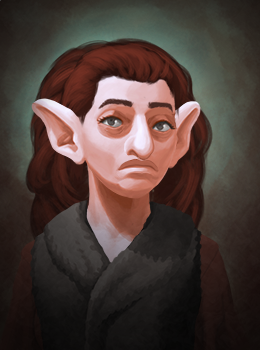 They wear a single rhinestone-studded glove on their right hand.
Ideal: They would rather live a lifetime in the woods than spend an hour in a city.
Flaw: They complain nonstop about minor inconveniences.
Bond: They protect their community from the old magics of the forest.
"A spot by the fire boy!"
Character designs by
Character portraits by
NPC Generator with professions and personality
The Character Generator provides a name, personality quirk, and description of the NPC's motivations and bonds. It also includes portraits to inspire!
All the written content for Characters was designed by Icarus Games. The portraits were illustrated and generously provided for this project by DMHeroes.com. If you want to use any of the content, please read the terms first. Happy adventuring!