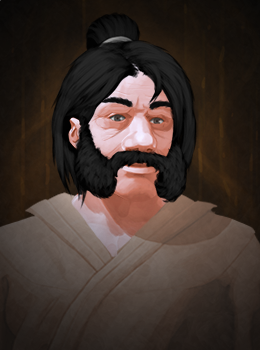 Ideal: They will protect those who cannot protect themselves.
Flaw: They can't take a joke.
Bond: They used to serve their father before his untimely death.
"Letters are signs of things, symbols of words, whose power is so great that without a voice they speak to us the words of the absent."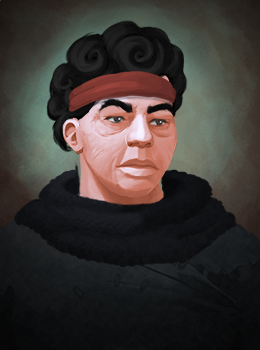 Ideal: Blood is power.
Flaw: They are spineless.
Bond: They became separated from their family fleeing their homeland.
"This wine tastes like sour piss."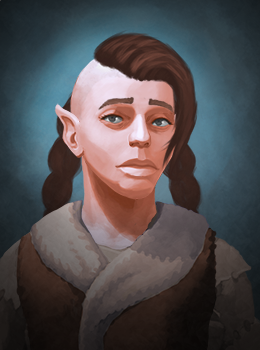 Ideal: Never lie - especially to yourself.
Flaw: They are bitter.
Bond: They are on the run from their former gang.
"I had a sword like that once..."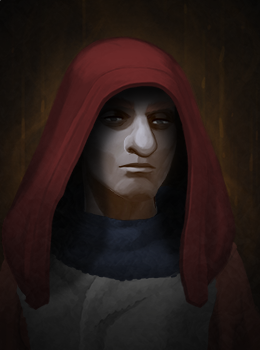 Ideal: The happiness of their friends is more important than their own happiness.
Flaw: They are adulterous.
Bond: They will be the one to rediscover The Copper Oasis and claim its riches for themselves.
"The eye through which I see God is the same eye through which God sees me; my eye and God's eye are one eye, one seeing, one knowing, one love."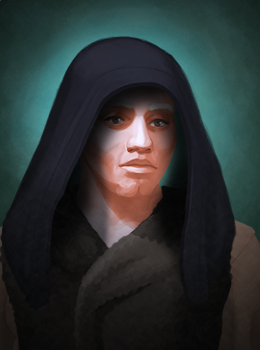 Ideal: Gold is the only true path to freedom.
Flaw: They are self-righteous.
Bond: They spent years in the world's most famous prison.
"Thou dost takest my breath away."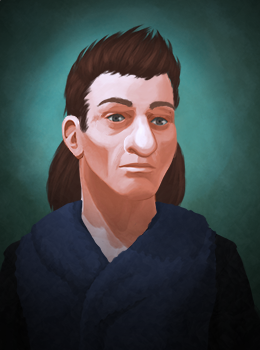 Ideal: The way to make the world better is a single act of kindness.
Flaw: They wear their heart on their sleeve.
Bond: They have faith that if they work hard things will go well.
"A tale is but half told when only one person tells it."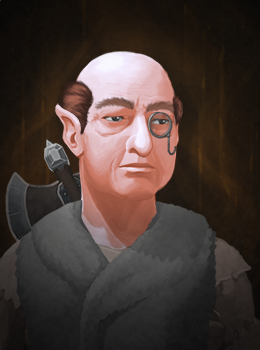 They always look down at the floor.
Ideal: Beauty is the only thing worth fighting for.
Flaw: Kindness is weakness.
Bond: They will do whatever it takes to protect their friends.
"Did you see that strange beggar on your way in here?"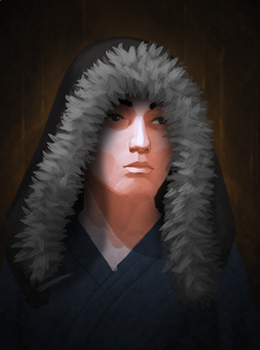 Ideal: All beings are equals and deserve to be treated as such.
Flaw: They believe their own happiness is more important than anything else.
Bond: Their business is a cornerstone of the community.
"The nourishment of body is food, while the nourishment of the soul is feeding others."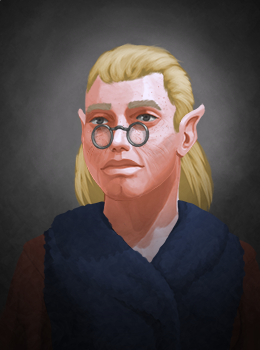 They knock on every door before going through.
Ideal: The world is coming to an end and they must warn people.
Flaw: They are adulterous.
Bond: They love their town and will do anything for it.
"This ale tastes like this weird cereal my mom used to feed me."
Character designs by
Character portraits by
NPC Generator with professions and personality
The Character Generator provides a name, personality quirk, and description of the NPC's motivations and bonds. It also includes portraits to inspire!
All the written content for Characters was designed by Icarus Games. The portraits were illustrated and generously provided for this project by DMHeroes.com. If you want to use any of the content, please read the terms first. Happy adventuring!