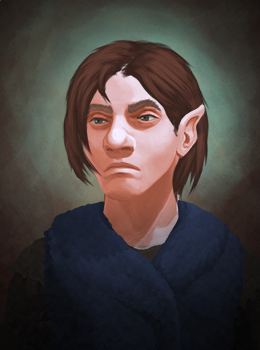 Ideal: The fight against good is never ending, and they are ever-vigilant.
Flaw: They never consider others' emotions.
Bond: They once watched a necromancer bring someone back from the dead.
"This is the ugliest inn I've ever seen!"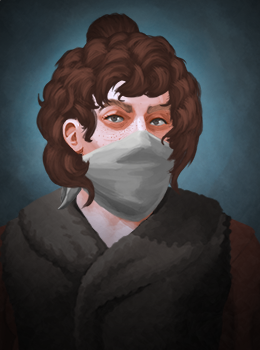 They have heavy bags underneath their eyes.
Ideal: All that matters is a stout shield in their hands.
Flaw: They always tell the truth.
Bond: Each morning they run to the nearest village and back.
"I haven't climbed that mountain pass in years."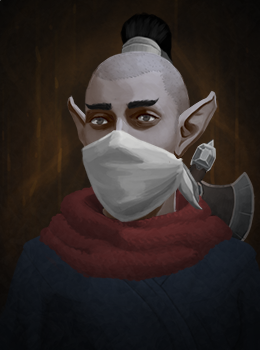 They have a piercing gaze.
Ideal: They would do anything to ensure that a loved one survives disaster.
Flaw: They deny the existence of the gods.
Bond: They abandoned a loved one to save their community.
"There's criminals everywhere on the streets."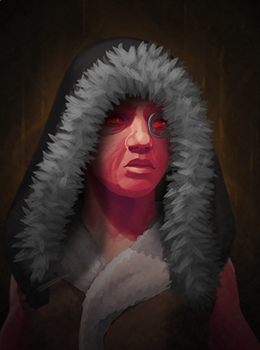 Their breath is clear and minty.
Ideal: Anything is possible with a swift steed between their legs.
Flaw: They constantly search for their next mark.
Bond: They owe their life to the priest that took them in as a child.
"This wine tastes like sour piss."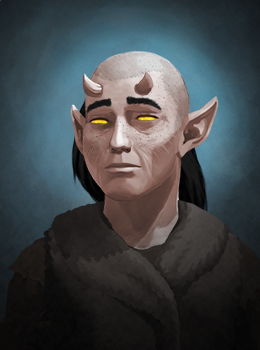 Ideal: They live for the people in their neighborhood.
Flaw: They blindly seek revenge against a one-armed orc.
Bond: They once performed clerical duties for a temple.
"Only the foolhardy travel at night without a torch."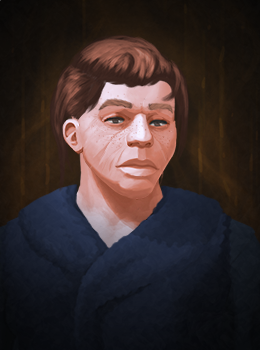 Their hands are tattooed.
Ideal: Those that break the law deserve to be punished.
Flaw: If people are kind to them they will tell them anything.
Bond: They aim to spread the stories of their people to the whole world.
"Did you hear about the festival coming next month?"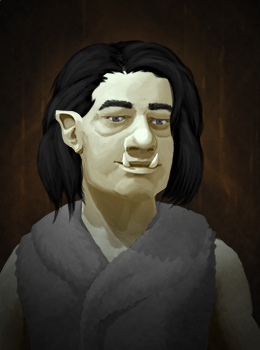 Ideal: They will leave the world a better place than they found it.
Flaw: They blindly seek revenge against a monsterous bear.
Bond: They will do whatever it takes to promote harmony with nature.
"Against the disease of writing one must take special precautions, since it is a dangerous and contagious disease."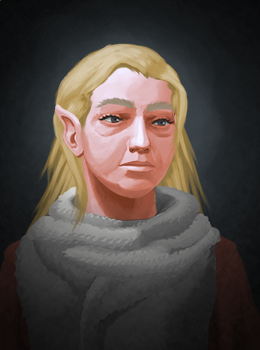 They wear a golden star amulet around their neck.
Ideal: They only feel alive when searching for lost knowledge.
Flaw: They always haggle.
Bond: They swore to taste every alcoholic drink known to mankind.
"Hey! Wanna buy this necklace?"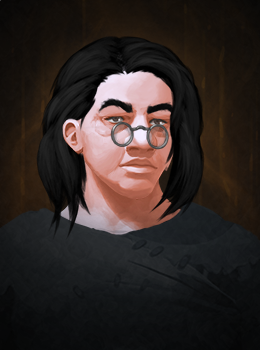 They have a frank quality to their voice.
Ideal: Anything is possible with luck on their side.
Flaw: They have tremendous difficulty directly communincating with others.
Bond: They have lunch with an orphan each day in the park.
"I had a necklace like that once..."
Character designs by
Character portraits by
NPC Generator with professions and personality
The Character Generator provides a name, personality quirk, and description of the NPC's motivations and bonds. It also includes portraits to inspire!
All the written content for Characters was designed by Icarus Games. The portraits were illustrated and generously provided for this project by DMHeroes.com. If you want to use any of the content, please read the terms first. Happy adventuring!